Diecast Delage
✔
A lot of different brands
Even though the brand Delage is already out of circulation, Art-Toys still has some diecast Delage to offer you. Most of our diecast Delage cars predate 1950, because, in 1953, it ceased operation. However, in 2019, the owner of Delage refounded the brand and manufactured a hypercar which won the best design award in 2020-2021.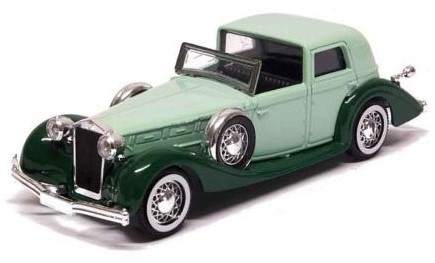 Diecast race cars from Delage
Delage started its production in 1905 and finished their first race car in 1906 and immediately secured a second place. Since then, they have a long history in racing. For that reason, our collection includes mostly diecast race cars from Delage. Besides race cars, they also started producing luxury passenger cars. Those luxury cars are also available with us in a miniature model. In 1935 Delage stopped production and was acquired by Delahaye, another French car manufacture that was very popular at that time. They continued the production, until they also went out of circulation in 1953. The racing team that took over then, was the very successful Lotus racing team. In 2019, Delage was refounded and produced a hypercar, which we soon hope to include in a diecast model.
Get what you want
A diecast Delage is exactly what you need on the free spot of your shelf. Visit our shop and see what we can offer you. If you want more info over incoming models or have some other extra questions? Call us on the phone number +3253410447 or send us an email on [email protected]. Our staff is always available to help you.